Welcome to Wings of Rescue
Wings of Rescue is a donation-supported 501(c)3 public charity that flies abandoned, homeless and at-risk pets from overcrowded shelters and disaster areas to shelters with available space without displacing any locally sheltered pets.  The result is that great pets in need of loving homes are brought to welcoming locations where families are eagerly waiting to adopt them.  At Wings of Rescue we strive to transport pets to their new homes safely, quickly and with as little stress as possible.
In times of natural disaster we often use our in-bound planes to deliver humanitarian and veterinarian aid, pet supplies and shelter materials, thereby making the most efficient use of each of our flights. 
From our unique perspective traveling across North America we know that spay-and-neuter programs are key to reducing the number of unwanted pets flooding municipal shelters. For this reason we sponsor spay/neuter programs to make a difference.
Our core philosophies are that all pets deserve a healthy and loving home and that responsible pet ownership enriches lives and builds stronger and more compassionate communities.
Breaking News: Operation Pit Stop Ongoing Now in Miami-Dade County
For the entire month of July, Wings of Rescue in partnership with Friends of Miami Animals and the county of Miami-Dade, is offering free spay & neuter procedures to all owners of bully-breed dogs, along with free vaccinations and microchipping. With a goal of reaching over 500 bully breed dogs during the month-long Operation Pit Stop program, it is estimated that local rescue groups could see as many as 10,000 fewer unwanted puppies enter shelters during the next several years. The process is simple for owners, and no information collected will be used to enforce current Miami-Dade County animal regulations regarding bully-breed ownership. Bully-breed owners wishing to participate in the program can sign up at www.operationpitstop.com.

Check Out Formula 1 Race-Car Driver Carmen Jorda Discussing the Benefits of Spay & Neuter
A Busy Schedule Allows Us to Save Thousands of Pets Each Year

8/10 Fort Worth – Coeur d'Alene – Seattle – Bend 38 dogs, 27 cats
8/6 Hammond – Georgetown – Coatesville 91 dogs, 29 cats
7/27 Hobbs New Mexico – Dubuque Iowa 26 dogs
7/26 Bend Oregon – Fort Worth – Waukesha, Wisconsin 37 dogs
7/23 Hammond – Georgetown – New Castle – 88 dogs
7/10 Hammond – Georgetown – Coatesville – 110 dogs, 25 cats
6/29 Freeport – Fort Pierce – Farmingdale New York – Portland Maine – 20 dogs, 44 cats
6/24 Conroe Texas – New Castle 111 dogs
6/22 Hammond – Georgetown – New Castle – 88 dogs, 21 cats
6/22 Bend – Van Nuys – Fort Lauderdale – San Juan – St .Vincent – Tampa – 32 dogs
6/18 Bakersfield – Coeur d'Alene – 4 dogs
6/11 Hammond – Georgetown – Coatesville – 86 dogs, 22 cats
6/11 Bend – Van Nuys – Fort Worth – Tampa – Fort Lauderdale – San Juan – 6 dogs
6/9 Bakersfield – Coeur d'Alene 4 dogs
5/14 Hammond – Salisbury Maryland – Coatesville 84 dogs, 14 cats
4/30 Hammond – Georgetown 66 dogs, 22 cats
4/24 Nassau – Portland Maine 53 dogs, 98 cats
4/20 Merced – Arlington Washington- Omak Washington 42 dogs, 38 cats
4/18 Tulsa – Sookane – Portland – 80 cats
4/16 Hammond – Georgetown – Coatesville – 87 dogs, 39 cats
4/15 San Angelo Texas – Portland Maine 55 dogs, 11 cats
4/13 Fort Worth – Waukesha Wisconsin – 46 dogs, 48 cats, 3 guinea pigs
4/12 Bend – Merced – Logan Utah – 15 dogs, 3 cats
4/9 Bend – Bakersfield – Shelby – 35 dogs
4/5 Bend – West Memphis – Everett – 6 dogs, 90 cats
4/2 Hammond – Georgetown 57 dogs, 20 cats
3/25 Freeport – Talahassee – Portland Maine 18 dogs, 48 cats
3/22 Fort Lauderdale – San Juan – White Plains – 39 dogs
3/19 Hammond – Georgetown – Coastesville – 67 dogs 24 cats
3/17 Visalia – Portland Oregon 28 dogs
3/5 Hammond-Georgetown – Coatesville – 80 dogs, 11 cats.
2/8 Hobbs – St. Louis 21 dogs
2/5 Hammond – Georgetown – Coatesville – 79 dogs, 6 cats
2/28 Bend – Blythe – Bakersfield – Calgary – 24 dogs
2/19 Hammond – Georgetown – Coatsville – 109 dogs, 26 cats
2/18 Hobbs – Kansas City 34 dogs
2/14 Fort Worth – Coeur d'Alene – Arlington 42 dogs, 11 cats
2/12 San Juan – White Plains, 105 dogs, 13 cats
2/12 Nassau – Halifax 118 cats
2/12 Fort Lauderdale – Georgetown – Portland Maine 79 dogs, 37 cats
2.1 Merced – Arlington – 40 dogs, 31 cats
1/22 Hammond – Georgetown – Coatesville 80 dogs, 38 cats
1/19 Fort Worth – Coeur d'Alene – Arlington 38 dogs, 9 cats
1/18 Hobbs – Kansas City – 39 dogs
2/11 Freeport – Fort Pierce 21 dogs, 9 cats
1/8 Hammond – Georgetown – Coatesville 90 dogs, 20 cats

Departures
20 August – Hammond – Georgetown – Coatesville
27 August – San Juan – White Plains
27 August – San Juan Puerto Rico – Fort Lauderdale White Plains – Portland, Maine
27 August – Merced – Calgary
3 September Hammond – Georgetown – Coatesville
4 September Hagarstown Maryland – Portland Maine
10 September Puerto Plata Dominican Republic – Toronto
2 October Nassau – Philadelphia
Wings of Rescue Flies Where We're Needed When We're Needed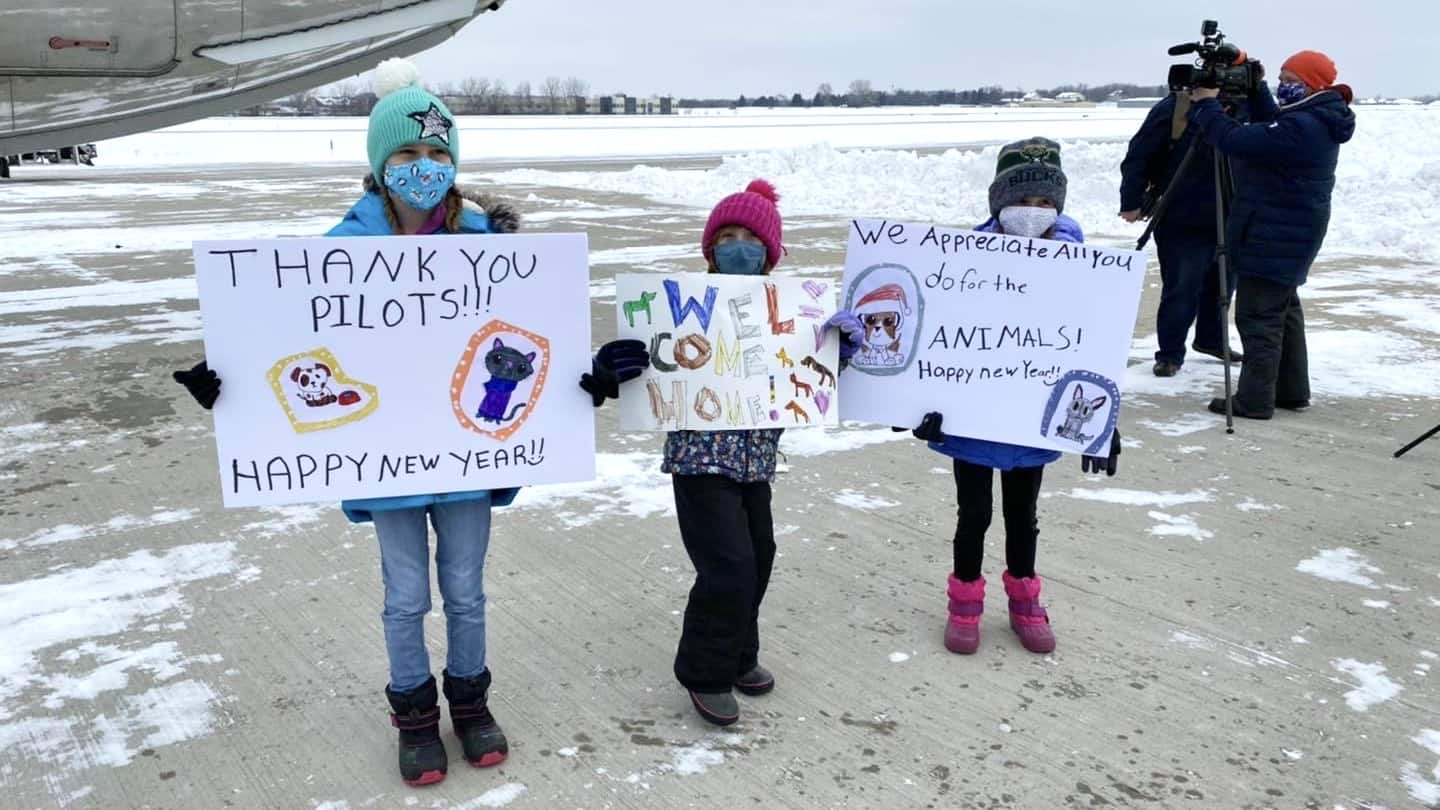 We Fly All Over North America Saving Pets and Delivering Veterinarian and Humanitarian Aid

Thanks to our extensive network of planes and pilots, we have the ability to fly on  short notice to rescue and transport helpless pets out of overcrowded shelters and from disaster areas. We also have the ability to respond to natural disasters, such as hurricanes in Texas, Louisiana, Florida, Puerto Rico, the Virgin Islands and the Bahamas, tornados in Alabama, floods in Tulsa and Nebraska, earthquakes in Haiti and Puerto Rico, and a volcano in St. Vincent.  On these missions we deliver urgently needed veterinarian and humanitarian relief aid and supplies on our in-bound flights.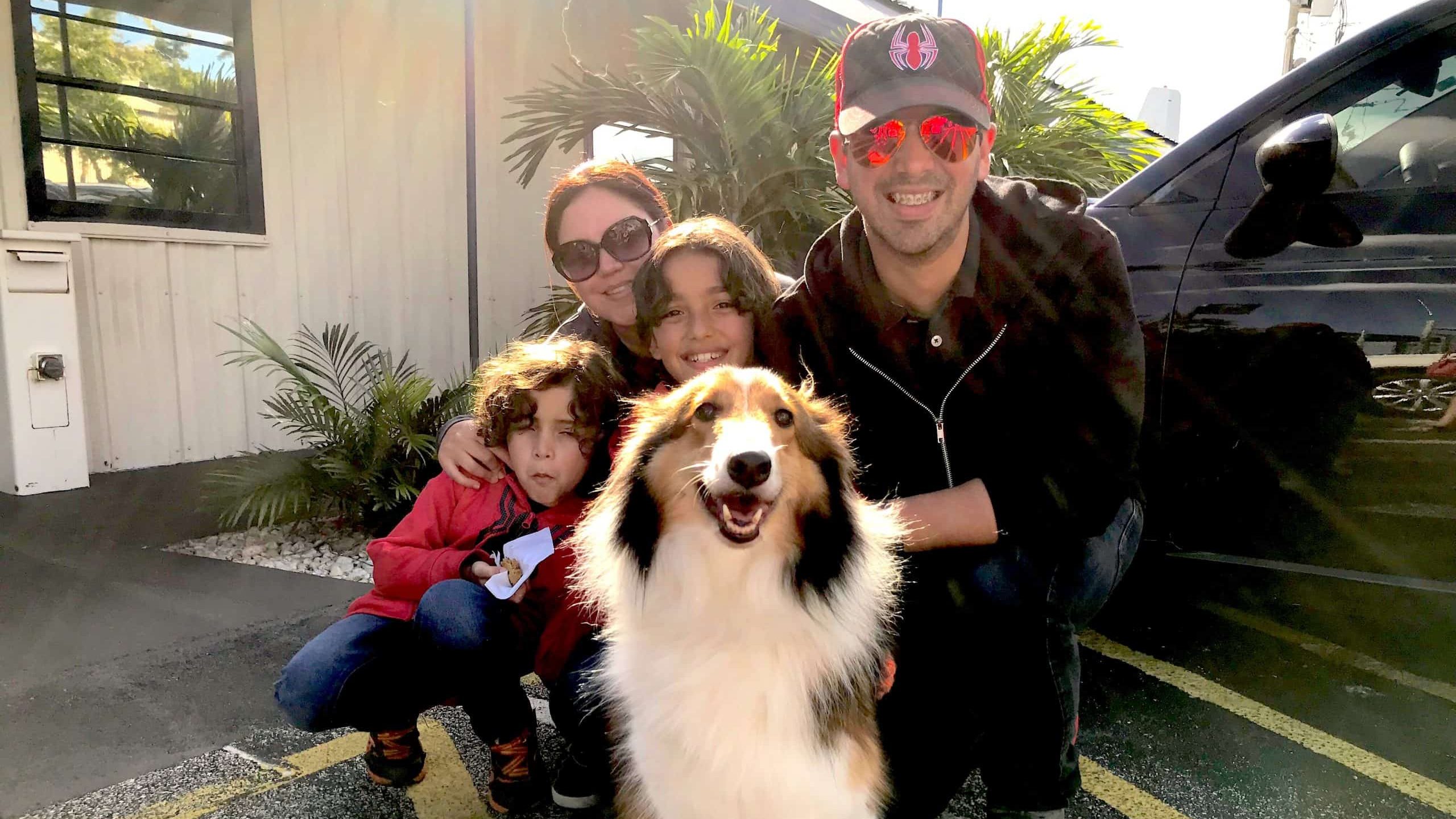 Our Flights Help Shelters Reunite Families with Pets Lost or Displaced During Emergency Situations
When we fly into a disaster area, many times just ahead of an impending event, it is not to round up lost pets, but rather to aid our local shelter partners by picking up pets who were already identified as abandoned prior to the disaster. In this way, we help make much needed space available in the local shelter so that pets who are displaced or separated from their families as a result of the disaster will have a safe place to be sheltered until such time as they can be reunited with their families. We know our shelter partners will do everything possible to return pets to their loving homes.
When Conditions Require that Pets Need Help, it Often Means the Human Community  Does Too

While the mission at Wings of Rescue is to primarily help pets in need, during times of natural disasters we work very hard to deliver relief for the human community as well by loading our incoming planes with whatever supplies will do the most immediate good. It is our mission to help alleviate suffering and make the world a better place with each of our flights. In addition to supplies for pets, we have delivered human medicine, food, water, blankets, a complete field hospital and just about anything a community facing challenges needs. Our versatile fleet and experienced pilots go where we're needed.
We Invite You to View "Coming Home," a Video About Wings of Rescue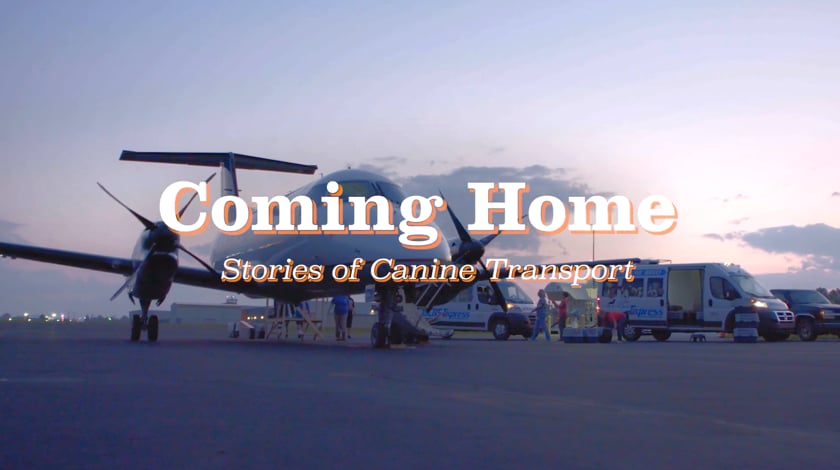 Safety is Our Highest Priority
We fly only pressurized and temperature-controlled aircraft suitable for safe long-distance and high-altitude journeys. We have worked with other national pet welfare organizations and veterinarians to develop strict transportation protocols that both we, as well as our shelter partners, must follow in order to keep our pet passengers safe and comfortable while on the ground and in the air. Our highly experienced pilots and Wings of Rescue crew members are extensively trained on the intricacies of handling pets, safe and efficient loading, and how to handle emergencies should they come up. Additionally, all pets meet strict medical requirements and carry with them any medical, behavior or other records available.
Why Our Services Are Needed so Badly
A great deal of success in reducing unwanted pet populations has been achieved in recent years thanks in great measure to the implementation of successful spay-and-neuter programs, comprehensive behavior training, and low-cost vaccination clinics. The availability of educational resources has also proliferated, which helps give people the skills they need to successfully retain their pets and not discard them in shelters. Yet sadly in many areas, especially those that have been hard hit by economic and housing challenges, pet overpopulation and high euthanasia rates remain an issue. Irresponsible backyard breeding also contributes to the pet-population problem. This means that local shelters, which are already often underfunded, end up with far more pets than their staff and facilities can care for.
So that's where we can help. Wings of Rescue partners with outstanding animal shelters and a number of prominent rescue groups throughout North America to facilitate the transportation of at-risk pets. These partners not only have the available space to take in and care for our at-risk passengers, but  also have dedicated staff and volunteers who work in their local communities finding responsible and loving individuals and families to adopt each and every rescue.
Wings of Rescue will never transport pets to communities where locally sheltered animals would be displaced by our arriving pets.
Wings of Rescue often responds to tornadoes, hurricanes, earthquakes and other natural disasters by delivering emergency humanitarian and veterinary aid, and pet supplies, to disaster victims and pets throughout North America by making use of the space on its incoming flights sent to rescue at-risk shelter pets in the afflicted areas.
Good People Everywhere Are Helping Us Save Pets
Enjoy This Video of Our Valentine's Week Mega-Mission
to Puerto Rico with Partner The Sato Project