Welcome to Wings of Rescue
Wings of Rescue is a donation-supported 501(c)3 public charity that flies abandoned, homeless and at-risk pets from overcrowded shelters and disaster areas to shelters with available space without displacing any locally sheltered pets.  The result is that great pets in need of loving homes are brought to welcoming locations where families are eagerly waiting to adopt them.  At Wings of Rescue we strive to transport pets to their new homes safely, quickly and with as little stress as possible.
In times of natural disaster we often use our in-bound planes to deliver humanitarian and veterinarian aid, pet supplies and shelter materials, thereby making the most efficient use of each of our flights. 
From our unique perspective traveling across North America we know that spay-and-neuter programs are key to reducing the number of unwanted pets flooding municipal shelters. For this reason we sponsor spay/neuter programs to make a difference.
Our core philosophies are that all pets deserve a healthy and loving home and that responsible pet ownership enriches lives and builds stronger and more compassionate communities.
Exciting Developments in Our Free Spay and Neuter Programs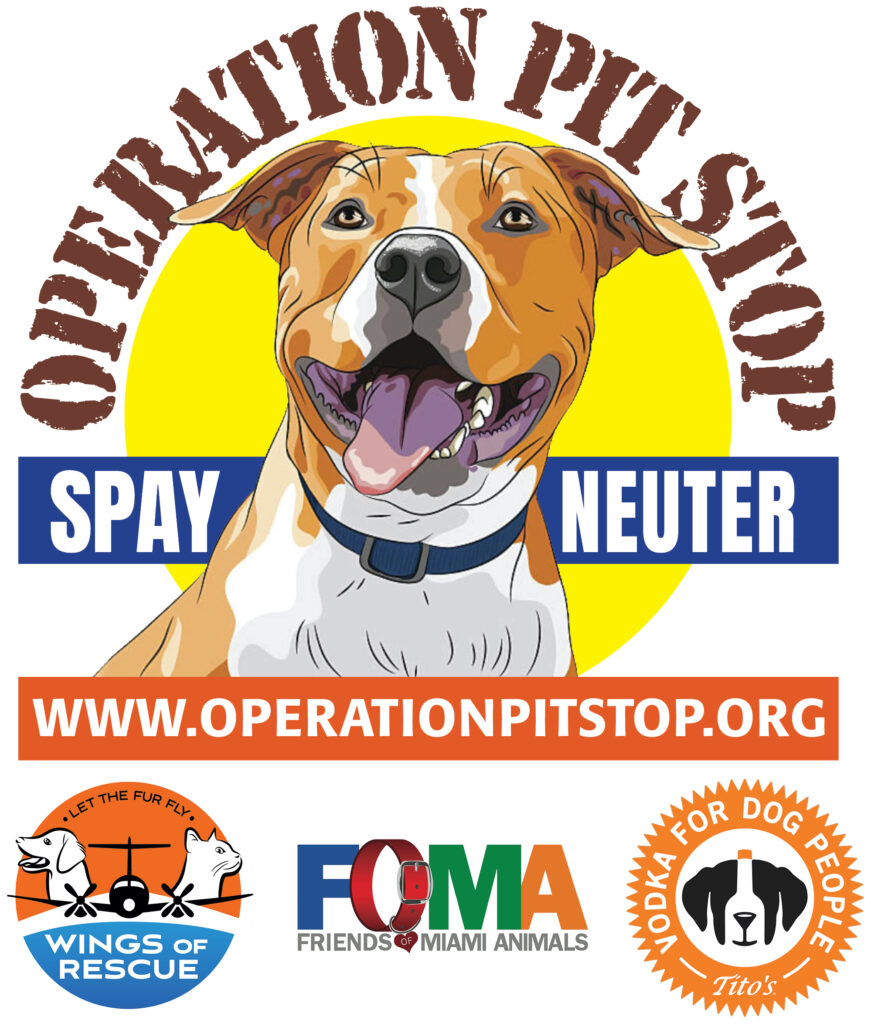 After recent successful programs in Florida and Texas, we are proud to announce that our Operation Pit Stop is coming to three new locations, and that's just the start. With our partner Friends of Miami Animals and generous financial support from Tito's Handmade Vodka and Chewy, we will now be coming to Tampa, Tulsa and Indianapolis during the coming months.
WHY WE ARE DOING THIS
Because pit bulls have such large litters (sometimes up to 12 puppies), and because they are a difficult breed to adopt out, thousands of pit bull puppies and adults are euthanized in shelters each year, and many languish in cages, unwanted and unloved. We want to stop that tradegy and eliminate unplanned and unwanted puppies from ever happening in the first place.
So if you are a pit bull owner, we encourage you to do the kind thing for the breed you love, and get your dog spayed or neutered. We'll even do it for free, and provide updated vaccinations, too, based on location and availability. Plus, all participants will receive free dog food courtesy of Chewy.
We are currently building a registration system and will be working closely with local shelters to make it easy for bull-breed owners to take advantage of these free services. Check back soon for more information and links to your local provider.
Save the Date and Come Back Soon for More Information!
TAMPA BAY AREA
July 15 - August 31
TULSA OKLAHOMA June 1 - August 31
INDIANAPOLIS, IN Dates to be Announced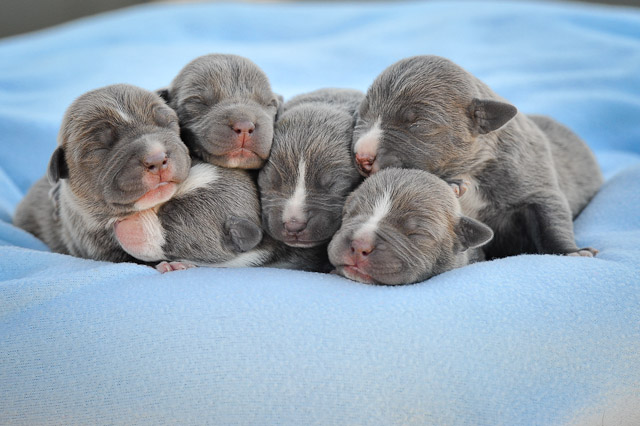 We know pit bull owners love their pets. And sometimes that love leads to a decision to breed those pets or to leave males "intact" and females vulnerable to unwanted pregnancies. Doing this isn't showing love for your pet, it's putting each puppy at risk for a hard life. Many of the pit bulls that show up at local shelters started out being wanted and the result of good intentions. But invariably it is difficult to find homes for pit bull puppies and many people who agree to take them end up surrendering them later. Regardless of how they end up in a shelter, once they do, life is very uncertain and many end up euthanized.
Where We're Going and Where We've Been in 2023

1 June – Fort Worth – Arlington Washington 6 dogs, 38 cats
27 May – Hammond – Coatesville – Portland Maine 67 dogs, 61 cats
21 May San Juan – Morristown 34 dogs, 26 cats
13 May Hammond – Coatesville – Portland Maine 75 dogs, 63 cats
29 April Merced – Everet – Omak – Spokane 27 dogs, 110 cats
28 April (Phuket) – Manassas – Chicago Soi Dog Foundation flight 6 dogs
26 April -Nassau – Freeport – Fort Pierce – Portland Maine 11 dogs, 104 cats
21 Aoril Hammond – Coatesville – Portland Maine 65 dogs, 48 cats
1 April Hammond – Coatesville – Portland Maine 67 dogs, 58 cats
18 March – Hammond – Coatesville – Portland, Maine 74 dogs, 28 cats
16 March – Merced – Everett 23 dogs, 32 cats
4 March Hammond — Coatesville 93 dogs, 34 cats
22 February Freeport – Fort Pierce – Gainesville – Portland Maine 14 dogs, 49 cats
20 February Jackson Mississippi – Hagarstown – Norwood Massachusetts, 2 dogs, 77 cats
18 February – San Juan – Morristown 33 dogs, 2 cats
18 February – Hammond – Coatesville – Portland Maine 89 dogs, 64 cats
15 February Dominica – Tampa 39 dogs, 4 cats
10 February Bakersfield – Calgary 33 dogs
5 February – Hammond – Coatesville – Portland Maine 77 dogs, 51 cats
21 January – Olive Branch – Spokane – Bend 42 cats
21 January Hammond – Coatesville 57 dogs, 48 cats
12 January 2023 – Merced – Everett – Omak 53 dogs, 42 cats
7 January 2023 – Hammond – Coatesville 51 dogs, 71 cats
19 January 2023 – Special flight 7 dogs
To view a full list of the flights we completed in 2022 and other prior years, see the links below.

Departures
3 June Dominica – Aguadilla – Tampa – Hagarstown – Bedford Massachusetts
10 June Hammond – Coatesville – Portland Maine
17 June Vacaville California – Great Falls Montana
10 July Guantanamo Bay Cuba – Rhode Island
Click on Each Year to See Our Past Flight Schedules
Wings of Rescue Flies Where We're Needed When We're Needed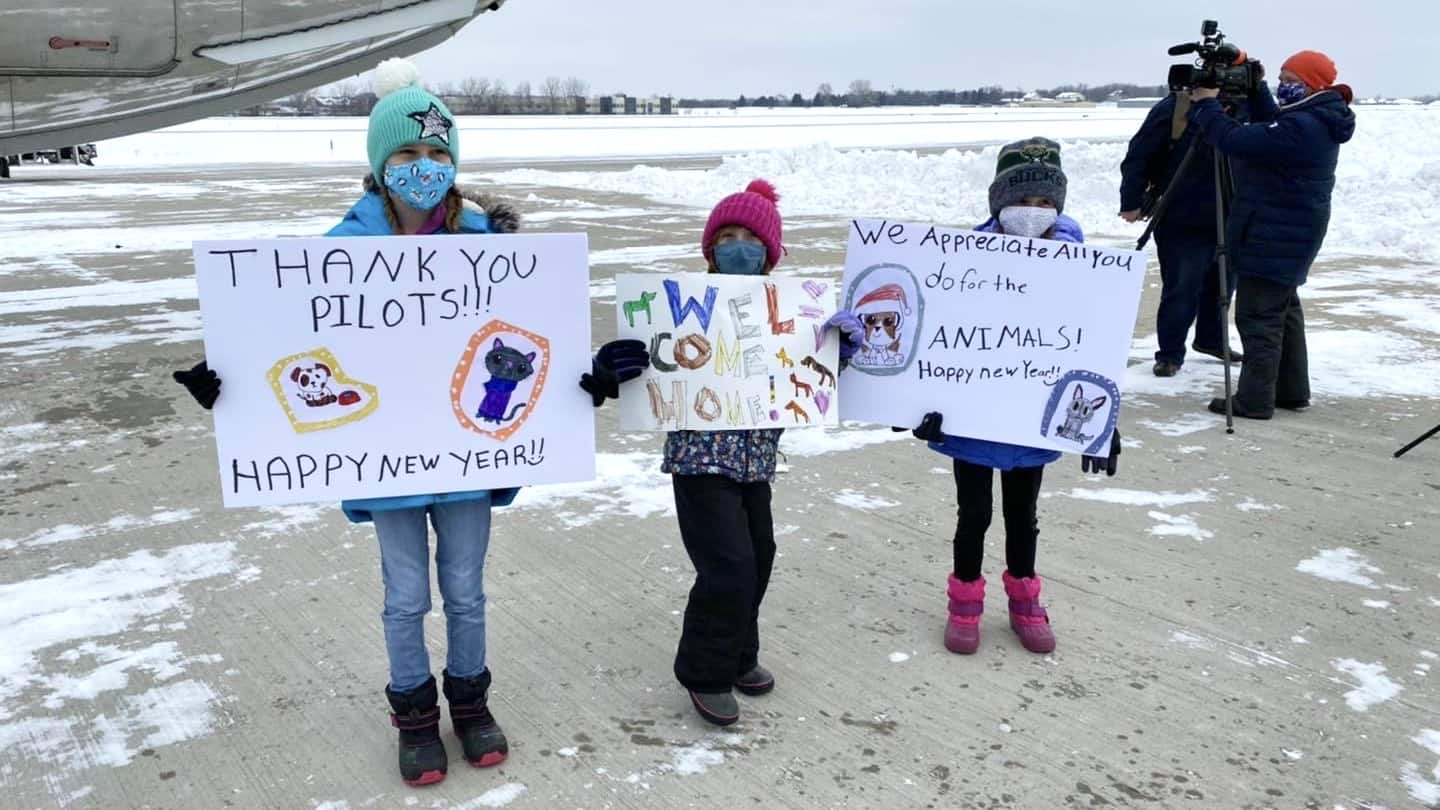 We Fly All Over North America Saving Pets and Delivering Veterinarian and Humanitarian Aid

Thanks to our extensive network of planes and pilots, we have the ability to fly on  short notice to rescue and transport helpless pets out of overcrowded shelters and from disaster areas. We also have the ability to respond to natural disasters, such as hurricanes in Texas, Louisiana, Florida, Puerto Rico, the Virgin Islands and the Bahamas, tornados in Alabama, floods in Tulsa and Nebraska, earthquakes in Haiti and Puerto Rico, and a volcano in St. Vincent.  On these missions we deliver urgently needed veterinarian and humanitarian relief aid and supplies on our in-bound flights.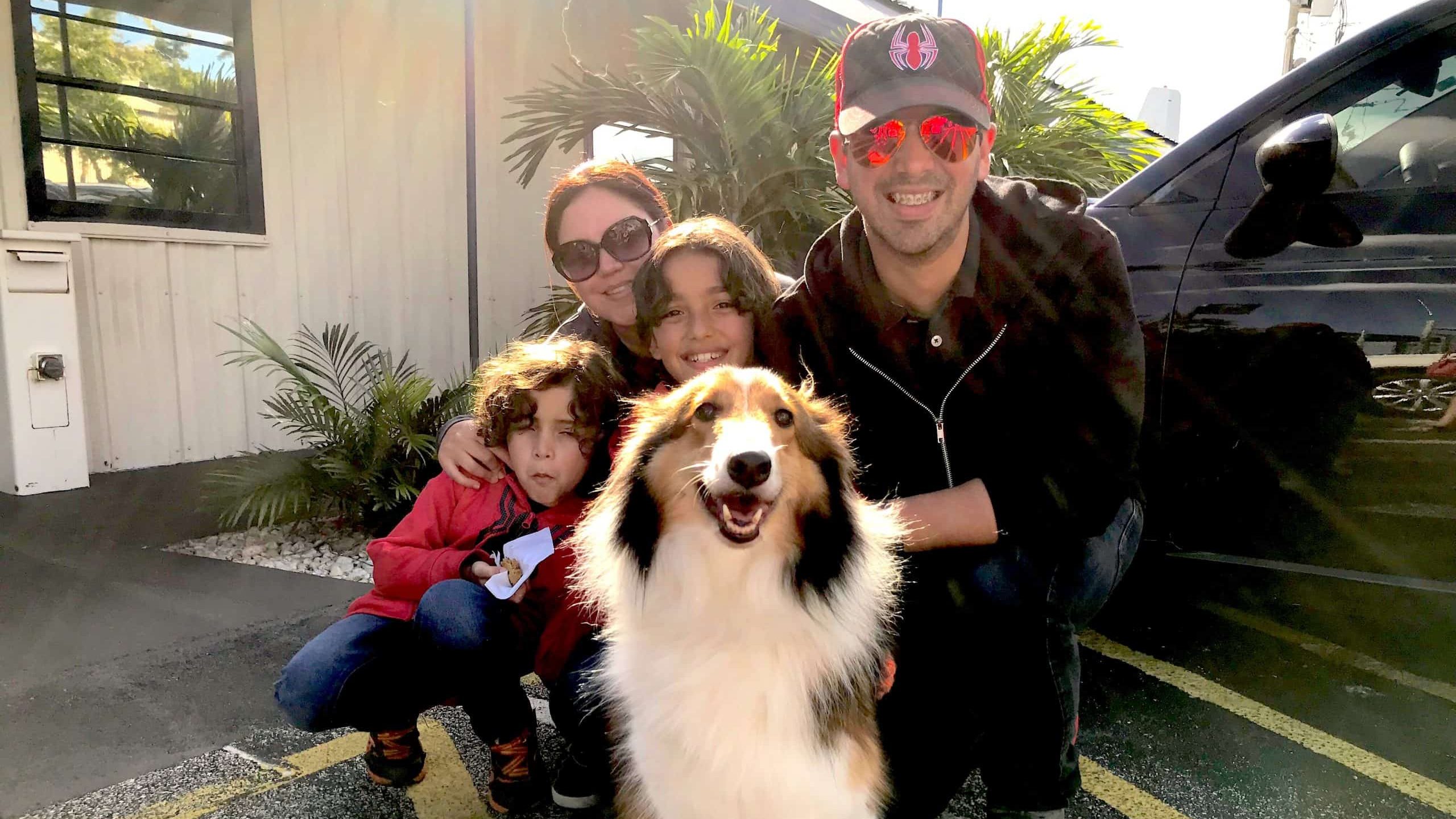 Our Flights Help Shelters Reunite Families with Pets Lost or Displaced During Emergency Situations
When we fly into a disaster area, many times just ahead of an impending event, it is not to round up lost pets, but rather to aid our local shelter partners by picking up pets who were already identified as abandoned prior to the disaster. In this way, we help make much needed space available in the local shelter so that pets who are displaced or separated from their families as a result of the disaster will have a safe place to be sheltered until such time as they can be reunited with their families. We know our shelter partners will do everything possible to return pets to their loving homes.
When Conditions Require that Pets Need Help, it Often Means the Human Community  Does Too

While the mission at Wings of Rescue is to primarily help pets in need, during times of natural disasters we work very hard to deliver relief for the human community as well by loading our incoming planes with whatever supplies will do the most immediate good. It is our mission to help alleviate suffering and make the world a better place with each of our flights. In addition to supplies for pets, we have delivered human medicine, food, water, blankets, a complete field hospital and just about anything a community facing challenges needs. Our versatile fleet and experienced pilots go where we're needed.
Pet Safety is Our Highest Priority
We fly only pressurized and temperature-controlled aircraft suitable for safe long-distance and high-altitude journeys. We have worked with other national pet welfare organizations and veterinarians to develop strict transportation protocols that both we, as well as our shelter partners, must follow in order to keep our pet passengers safe and comfortable while on the ground and in the air. Our highly experienced pilots and Wings of Rescue crew members are extensively trained on the intricacies of handling pets, safe and efficient loading, and how to handle emergencies should they come up. Additionally, all pets meet strict medical requirements and carry with them any medical, behavior or other records available.
Why Our Services Are Needed so Badly
A great deal of success in reducing unwanted pet populations has been achieved in recent years thanks in great measure to the implementation of successful spay-and-neuter programs, comprehensive behavior training, and low-cost vaccination clinics. The availability of educational resources has also proliferated, which helps give people the skills they need to successfully retain their pets and not discard them in shelters. Yet sadly in many areas, especially those that have been hard hit by economic and housing challenges, pet overpopulation and high euthanasia rates remain an issue. Irresponsible backyard breeding also contributes to the pet-population problem. This means that local shelters, which are already often underfunded, end up with far more pets than their staff and facilities can care for.
So that's where we can help. Wings of Rescue partners with outstanding animal shelters and a number of prominent rescue groups throughout North America to facilitate the transportation of at-risk pets. These partners not only have the available space to take in and care for our at-risk passengers, but  also have dedicated staff and volunteers who work in their local communities finding responsible and loving individuals and families to adopt each and every rescue.
Wings of Rescue will never transport pets to communities where locally sheltered animals would be displaced by our arriving pets.
Wings of Rescue often responds to tornadoes, hurricanes, earthquakes and other natural disasters by delivering emergency humanitarian and veterinary aid, and pet supplies, to disaster victims and pets throughout North America by making use of the space on its incoming flights sent to rescue at-risk shelter pets in the afflicted areas.
Good People Everywhere Are Helping Us Save Pets